What is a Wellness
Coach?
As a Wellness Coach, I enjoy collaborating with clients on a one-on-one basis to help the them live a vibrant, more balanced, healthy and joy-filled life. During your Health Assessment session, we will discuss your health goals, current food intake patterns, motivators, obstacles, and lifestyle in an effort to work together to create your plan of action for your success. After this assessment, you will work towards reaching your SMART goals as I come alongside you as your accountability partner to empower you as you strive to reach your long-term goal(s). Discover how to create sustainable, healthy habits over time to provide you with lasting success!
Danielle assists in the following areas: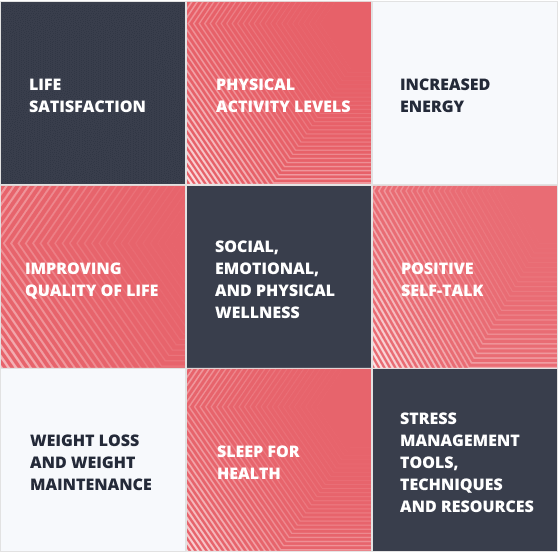 A Wellness Coach is not a Doctor, Counselor or Nutritionist.