Bridal Bootcamp from Dance Corps is one-on-one Wellness Coaching at its best: behavior change that works for each bride to help lead her to her personal health goals before her big day!
Fitness and nutrition expert, Danielle Dorsey, MS, NASM-CNC, has helped thousands of women for over 17 years. She loves working with brides and also loves all things weddings!
Brides are wanting to feel and look their best during one of the most important times in their lives. Not only do brides get fit and focused, but their fiancés and their bride tribe also have the opportunity to join in—free of charge!
In this post, we'll provide a thorough overview of all Bridal Bootcamp plans, including an explanation of its scientifically proven 4 step model, how to get started, and 4 tips on workouts before your wedding day.
What is Wellness Coaching, and Why Does it Matter for brides?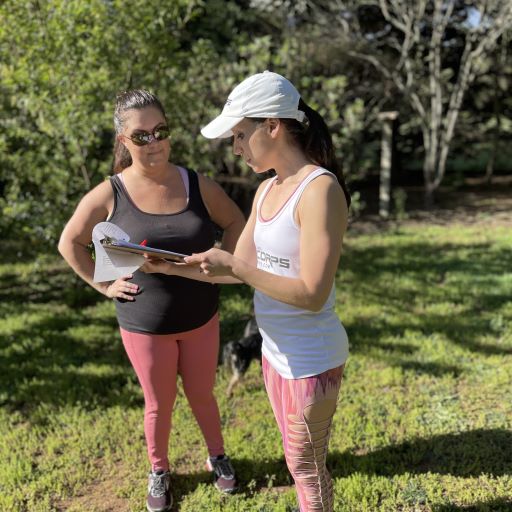 The National Consortium for Credentialing of Health and Wellness Coaches (NCCHWC):
"Health and wellness coaches are professionals from diverse backgrounds and education who work with individuals and groups in a client-centered process to facilitate and empower the client to achieve self-determined goals related to health and wellness. Successful coaching takes place when coaches apply clearly defined knowledge and skills so that clients mobilize internal strengths and external resources for sustainable change."
As a Wellness Coach, I enjoy meeting with brides on a one-on-one basis, either in person or on Zoom! I help ladies live a vibrant, more balanced, healthy and joy-filled life. During your Health Assessment session, we will discuss your health goals, current food intake patterns, motivators, obstacles, and lifestyle in an effort to work together to create your plan of action for your success. This process is also optional for you but is highly encouraged-- After this assessment, you will work towards reaching your SMARTS goals as I come alongside you as your accountability partner to empower you as you strive to reach your long-term goal(s)!
Brides are able to balance out the stress of planning a wedding with fun, personalized workouts led by me! I travel to brides' homes and also offer sessions on Zoom! I love seeing their smiling faces (mostly during my corny jokes or during our hip shaking workouts). Most brides want to focus on both nutrition and fitness during their engagement, and they are usually very interested in building lean strong muscles for their health and for their wedding day. It is so fun to travel to the homes of so many women who welcome me in with open arms! Beyond how much joy we share together, women learn healthy recommendations by credible sources for weight, nutrition, and more. They are the ones who decide what they want to choose to do for their fitness and nutrition, and I cheer them on (while offering my expertise as I see fit)!
The History of DC Bridal Bootcamp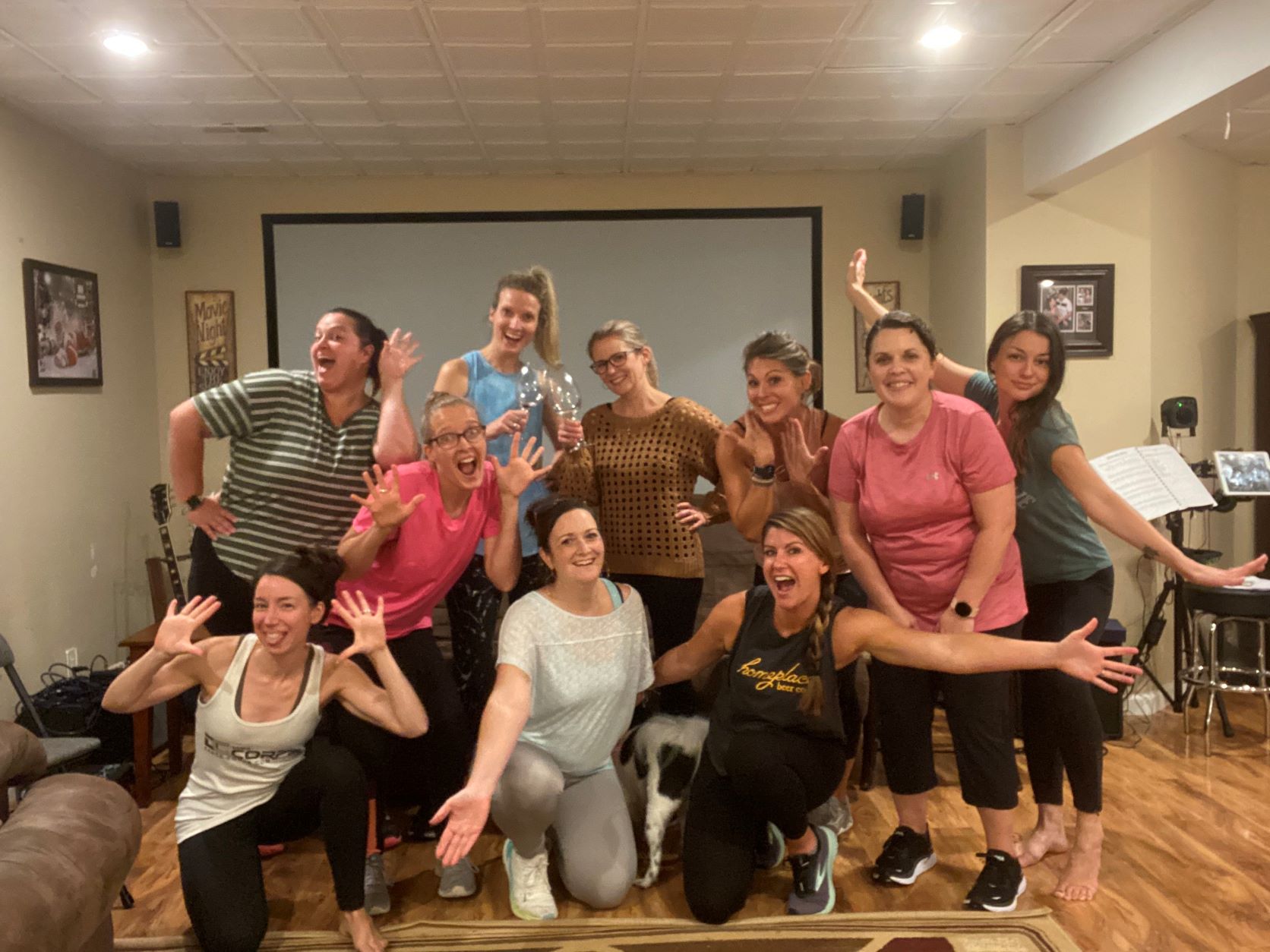 In 2019, Bridal Bootcamp was a dream of mine: To help women with exercise & nutrition goals one-on-one as they make plans for one of the most significant days in their life! After I planned my own wedding to my husband, Tom, in 2012, I interned with a wedding planning company for 6 months. I loved planning my own wedding, and I was interested in becoming an assistant for a wedding planner, or a personal trainer for brides.
I always said I would never own my own business, but Dance Corps LLC launched in January 2020 regardless of my plans. I am able to serve women best one- on-one, and I treasure all that I get to do in my line of work! Though I felt led by God to move fully into Bridal Bootcamp in 2020, my marketing efforts online did not lead me to fulfilling my dream which came later on when I began working with women for coaching! Today I have the privilege of connecting with so many brides on The Knot and Wedding Wire along with at the Pink Bride Shows! I love sharing what I offer to them, but most of all, I love the experience of helping women move closer to where they want to be with their health and wellness.
4 Examples of Bridal Bootcamp & what Brides are Most Interested In:
There are a variety of ways that I provide coaching to brides for 1, 3, 6 and 12 month plans! Here are the options and info on what brides are loving today:
First, brides have succeeded in losing inches by logging their nutrition, adding 2 OnDemand Dance Corps workouts weekly, and meeting with me 1x a week in their home or on Zoom.
Second, the gym-based Bridal Bootcamp program has over 25 workouts (2 videos/workout sheets a week) that brides follow while meeting with me every few weeks to once a week depending on accountability needs. When brides log their nutrition and complete the 2 workouts a week, they see inches shed while building lean muscle!
Further, my one-on-one training is highly effective—individualized workouts tailored to your goals that last 30 to 50 minutes—along with nutrition coaching and more! Ladies enjoy following this plan along with completing their own exercise weekly—anything ranging from my workout videos, to going the pool, and even running hills at the park! Whatever the bride is interested in engaging in to meet her goals!
Lastly, I have nutrition-only coaching, where I provide grocery lists, healthy meal ideas, shake recipes, and more along with introducing all brides to choosemyplate.gov in order to help them learn health recommendations and ways to reach their dress goals.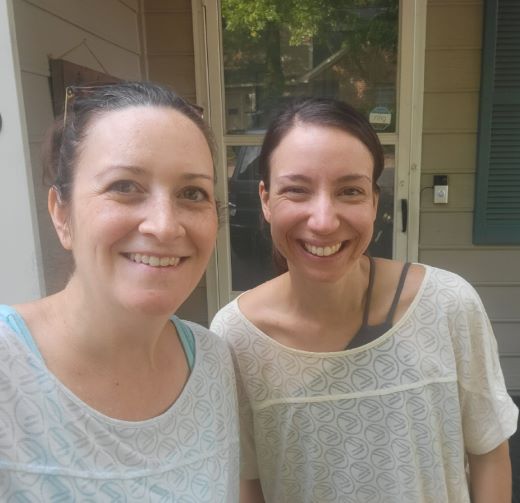 Scientifically Proven 4-Step Method
I have a scientifically-proven 4 step process to be able to set brides up for success. First, I meet in-person or virtually for a BRIDE45 session where I lead ladies through a 20 minute workout for her goals, we do a postural analysis which will lower risks of injury for the future by seeing what muscles they need to strengthen and stretch for their workout program; plus, we will create a roadmap to get her where she wants to be.
Brides enjoy a complimentary long band with handles, a pink measuring tape for tracking measurements, and a Savvi bag when they schedule their BRIDE45! Next, brides complete a health assessment and wellness activities along with a 3-day food log; then we meet and discuss the results and I teach them about SMARTS goals. Brides create weekly goals and take measurements weekly as we build their workout and/or nutrition program.
There are ways we help you stay motivated along the way, and these are all individualized.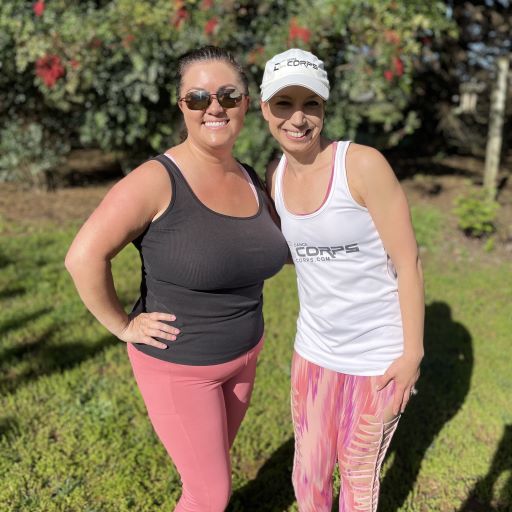 How to Succeed and Get Started
Brides will be working with the best: I have 2 degrees in Kinesiology and Recreation from accredited colleges, and I have worked with thousands of women for 17 years in the fitness and wellness industry! My experience and education set me apart from all other trainers. I am a National Presenter for SCW MANIA fitness conferences, and I am the founder of Dance Corps®. I have my NASM Nutrition Coaching Certification along with many cert's in years passed such as my Wellness Coaching Certification from AAAI and AFAA Group Fitness Certification.
Brides: Schedule your Discovery Call as your first step so I can learn more about you, your wedding, your goals, and what you hope to achieve! I can also share details about my program and the price commitment per month (I have offerings for all budgets!). Find me on my Instagram (@dc_dancecorps) or facebook (@dcdancecorps) business pages, or text/call me at (865)292-4637.